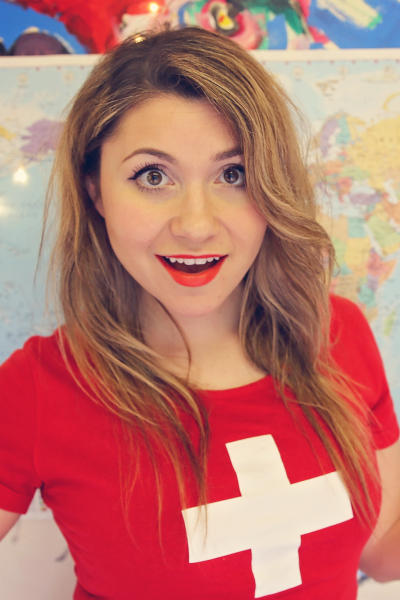 My name is Nadine Sykora and I am a Travel Vlogger, Blogger and Comedy YouTuber.
I have made over 500+ videos to date and  I have over 33.6+ million video views and over 165,000 subscribers on my main channel. My travel credentials include over 37 countries visited and 4 countries lived in; all recorded on video over the last 4 years.  My passion for travel and love for comedy is contagious and I love to share the destinations I visits in fun and funny  videos and blog posts.
I have won several media awards for my videos, most notably the 2011 Digi Award for Digital Media Maven, and have spoken on panels at the Canadian Media Producers Association's annual conference and more.
I have had the pleasure of worked on videos and campaigns for Contiki, Viator, British Airways, Canon, Sanyo, Expedia, Hostelworld, Hostelbookers, Staples, Microsoft Windows, CBC, The CW, FOX network and ION network. I have also produced videos for several tourism boards including New Zealand, Fiji, China and Tobago.
I am currently blogging in Tobago all Summer 2014: Follow me at 60 Days in Paradise.
Some examples of my work:
Fiji: June 2014
China: March 2014
Australia: December 2013
Thailand: November 2013
Want to work with me? nadinesykora@gmail.com